Jewelry Mineral Specimens Meteorites Agate Fossils Order/Info/Contact Links Home
Privacy Policy - All customer information is confidential and not shared with or sold to anyone for any purpose.
Credit card information is not stored on this website.
Note that ChroLithix uses metric size measurements. 1 inch = 2.5 cm. 10 mm. = 1 cm.
Fossils Page 6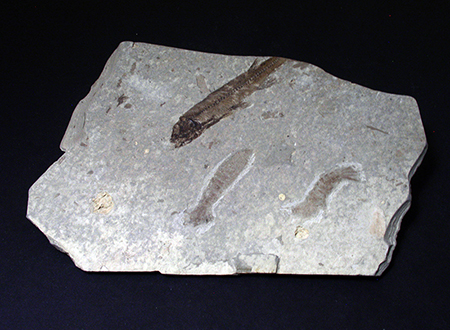 18T52
Lycoptera davidi
Upper Jurassic
Liaoning, China
$150.00
Click here to order by check or money order ...
Lycoptera davidi, a small freshwater fish, in a slab of shale.
Specimen size: approx 19 cm X 14 cm X .6 cm